Results for 213722DD498C28E43383
D9E2831B77AF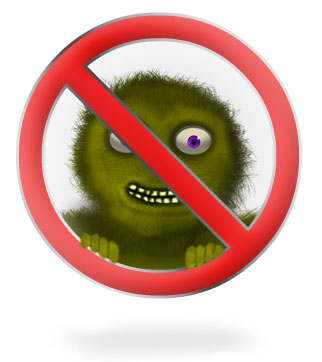 We have found 10 and more reports related to this query.
Below you can find few information about those threats. If you would like to get more information, please use search form.
MD5
213722DD498C28E43383D9E2831B77AF
File size
26906 bytes
Threat names JS.Phishing.5
Trojan.Phishing.AE
Mal/Phish-A
HTML/Phishing.Agent.EJ trojan
...
URL
MD5
IP
Threat
2019-07-18 19:34:19
http://

149Q213Q177Q213Q153Q171Q166Q151Q213Q145Q206Q163Q145

213722DD498C28E43383D9E2831B77AF
64.52.108.34
US
HTML/Phishing.Agent.HK trojan
2019-07-18 19:34:19
http://

149Q207Q173Q144Q160Q178Q95Q100Q188Q147Q206Q169Q211Q136

213722DD498C28E43383D9E2831B77AF
67.199.248.10
US
HTML/Phishing.Agent.HK trojan
2019-07-18 16:15:52
http://

170Q221Q176Q144Q156Q168Q157Q161Q200Q210Q194Q155Q198Q146Q98Q205Q207Q149Q156Q161Q163Q165Q162Q162Q144Q118Q170Q164Q162Q156Q102Q116Q169Q165Q160Q112Q95

213722DD498C28E43383D9E2831B77AF
134.209.144.200
IN
HTML/Phishing.Agent.HK trojan
2019-07-16 01:30:11
http://

156Q212Q172Q210Q157Q171Q149Q165Q210Q201Q194Q170Q144Q154Q162Q147Q204Q211Q168Q160Q101Q105Q108Q101Q154Q99Q103Q105Q103Q149Q111Q150Q111Q156Q102Q155Q145Q101Q150Q154Q97Q148Q103

213722DD498C28E43383D9E2831B77AF
198.55.115.200
US
HTML/Phishing.Agent.HK trojan
2019-07-16 01:30:11
http://

156Q212Q172Q210Q157Q171Q149Q165Q210Q201Q194Q170Q144Q154Q162Q147Q204Q211Q168Q160Q101Q105Q108Q101Q154Q99Q103Q105Q106Q198Q152Q104Q103Q151Q105Q108Q148Q104Q155Q202Q97Q148Q103

213722DD498C28E43383D9E2831B77AF
198.55.115.200
US
HTML/Phishing.Agent.HK trojan
2019-07-16 01:09:04
http://

156Q212Q172Q210Q157Q171Q149Q165Q210Q201Q194Q170Q144Q154Q162Q147Q204Q211Q168Q160Q101Q105Q108Q101Q154Q99Q103Q105Q106Q198Q152Q104Q103Q151Q105Q108Q148Q104Q155Q202Q97Q148Q103

213722DD498C28E43383D9E2831B77AF
198.55.115.200
US
HTML/Phishing.Agent.HK trojan
2019-07-15 22:53:53
http://

156Q212Q172Q210Q157Q171Q149Q165Q210Q201Q194Q170Q144Q154Q162Q147Q204Q211Q168Q160Q101Q105Q108Q101Q154Q99Q103Q158Q160Q200Q156Q168Q101Q166Q152Q168

213722DD498C28E43383D9E2831B77AF
198.55.115.200
US
HTML/Phishing.Agent.HK trojan
2019-07-11 22:50:55
http://

154Q199Q172Q215Q159Q154Q94Q149Q210Q208Q144Q123Q212Q160Q164Q198Q208Q222Q104Q118Q168Q167Q163Q150Q208Q170Q103Q170Q165Q201Q169

213722DD498C28E43383D9E2831B77AF
162.241.222.207
US
HTML/Phishing.Agent.HK trojan
2019-07-11 18:48:33
http://

154Q199Q172Q215Q159Q154Q94Q149Q210Q208Q144Q123Q212Q160Q164Q198Q208Q222Q104Q118Q168Q167Q163Q150Q208Q170Q103Q170Q165Q201Q169Q95

213722DD498C28E43383D9E2831B77AF
162.241.222.207
US
HTML/Phishing.Agent.HK trojan
2019-06-18 09:23:52
http://

166Q213Q165Q199Q166Q103Q147Q161Q208Q145Q214Q176Q145Q147Q160Q201Q212Q217Q162Q160Q157

213722DD498C28E43383D9E2831B77AF
200.108.194.9
UY
HTML/Phishing.Agent.HK trojan
Facts
found new threats yesterday: 3785
total threats this month: 143438
total number this year: 472596
most used TLD this month: com

Other reports by domain