Results for download7.freefiles-
8.de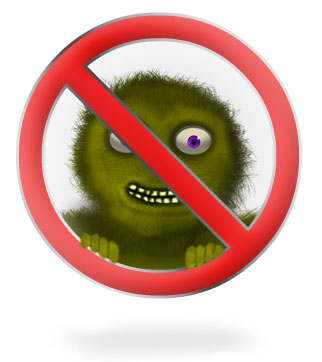 We have found 10 and more reports related to this query.
Below you can find few information about those threats. If you would like to get more information, please use search form.
Domain
download7.freefiles-8.de
Threat names Win32/DownloadGuide.D potentially unwanted application
Win32/DownloadGuide.K potentially unwanted application
W32/S-58b25de1!Eldorado
Gen:Variant.Application.Bundler.DownloadGuide.24
...
URL
MD5
IP
Threat
2019-07-19 23:28:59
http://

155Y159Y220Y163Y159Y165Y196Y148Y112Y94Y154Y213Y201Y152Y155Y154Y208Y158Y213Y145Y158Y100Y198Y203Y147Y202Y163Y201Y203Y220Y152Y166Y153Y99Y149Y104Y152Y111Y151Y147Y101Y94Y147

9C0D5353F18AC12E20B3F69960CB982D
5.9.179.77
DE
Win32/DownloadGuide.D potentially unwanted application
2019-07-19 17:40:37
http://

155Y159Y220Y163Y159Y165Y196Y148Y112Y94Y154Y213Y201Y152Y155Y154Y208Y158Y213Y145Y158Y100Y198Y203Y147Y202Y163Y201Y203Y220Y152Y166Y153Y99Y148Y105Y156Y113Y150Y147Y101Y94Y147

38FE8618C2C2548D7D41F9B47D46C993
5.9.179.77
DE
Win32/DownloadGuide.D potentially unwanted application
2019-07-19 17:33:35
http://

155Y159Y220Y163Y159Y165Y196Y148Y112Y94Y154Y213Y201Y152Y155Y154Y208Y158Y213Y145Y158Y100Y198Y203Y147Y202Y163Y201Y203Y220Y152Y166Y153Y99Y154Y105Y153Y114Y144Y149Y101Y94Y147

36FDC9DC033FAE720FD1DCA85084F479
5.9.179.77
DE
Win32/DownloadGuide.D potentially unwanted application
2019-07-18 21:25:23
http://

155Y159Y220Y163Y159Y165Y196Y148Y112Y94Y154Y213Y201Y152Y155Y154Y208Y158Y213Y145Y158Y100Y198Y203Y147Y202Y163Y201Y203Y220Y152Y166Y153Y99Y148Y108Y150Y108Y151Y155Y101Y94Y147

428848798E79A8A1D826E814E52D4F18
5.9.179.77
DE
Win32/DownloadGuide.D potentially unwanted application
2019-07-18 19:52:32
http://

155Y159Y220Y163Y159Y165Y196Y148Y112Y94Y154Y213Y201Y152Y155Y154Y208Y158Y213Y145Y158Y100Y198Y203Y147Y202Y163Y201Y203Y220Y152Y166Y153Y99Y148Y108Y148Y110Y146Y153Y101Y94Y147

CDC907DCEE585CBC3AB8AB32C81C593E
5.9.179.77
DE
Win32/DownloadGuide.D potentially unwanted application
2019-07-18 19:38:28
http://

155Y159Y220Y163Y159Y165Y196Y148Y112Y94Y154Y213Y201Y152Y155Y154Y208Y158Y213Y145Y158Y100Y198Y203Y147Y202Y163Y201Y203Y220Y152Y166Y153Y99Y149Y104Y154Y113Y146Y147Y101Y94Y147

43001688F572C5D4CA1F01E4225B2C49
5.9.179.77
DE
Win32/DownloadGuide.D potentially unwanted application
2019-07-18 18:25:05
http://

155Y159Y220Y163Y159Y165Y196Y148Y112Y94Y154Y213Y201Y152Y155Y154Y208Y158Y213Y145Y158Y100Y198Y203Y147Y202Y163Y201Y203Y220Y152Y166Y153Y99Y148Y103Y153Y106Y146Y147Y101Y94Y147

BC44733BD50C7FA98899F02D2178EACA
5.9.179.77
DE
Win32/DownloadGuide.D potentially unwanted application
2019-07-18 16:38:40
http://

155Y159Y220Y163Y159Y165Y196Y148Y112Y94Y154Y213Y201Y152Y155Y154Y208Y158Y213Y145Y158Y100Y198Y203Y147Y202Y163Y201Y203Y220Y152Y166Y153Y99Y152Y104Y150Y104Y147Y156Y101Y94Y147

FEDFF2706F8794F205E3FFDEF00B1679
5.9.179.77
DE
Win32/DownloadGuide.D potentially unwanted application
2019-07-15 19:02:57
http://

155Y159Y220Y163Y159Y165Y196Y148Y112Y94Y154Y213Y201Y152Y155Y154Y208Y158Y213Y145Y158Y100Y198Y203Y147Y202Y163Y201Y203Y220Y152Y166Y153Y99Y155Y100Y155Y113Y144Y150Y101Y94Y147

CB2285896B766368E0B5049EF94B23F3
5.9.179.77
DE
Win32/DownloadGuide.D potentially unwanted application
2019-07-15 18:10:18
http://

155Y159Y220Y163Y159Y165Y196Y148Y112Y94Y154Y213Y201Y152Y155Y154Y208Y158Y213Y145Y158Y100Y198Y203Y147Y202Y163Y201Y203Y220Y152Y166Y153Y99Y148Y108Y149Y110Y148Y148Y101Y94Y147

E8D027DC6B30F661DFDDCB7B40DE341C
5.9.179.77
DE
Win32/DownloadGuide.D potentially unwanted application
Facts
found new threats yesterday: 3785
total threats this month: 143438
total number this year: 472596
most used TLD this month: com

Other reports by domain